Catholic Gathering is a Place Dedicated to Fostering Informed Conversations Among the Faithful Regarding our Spiritual Life.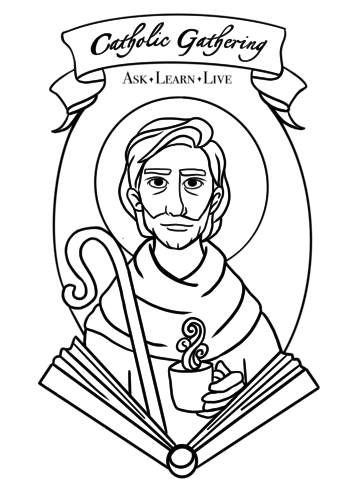 Hi, my name is Fred Vilbig! 
Fred Vilbig is a lawyer in St. Louis, Missouri, where he and his wife have raised their eleven children. He has served on numerous national, regional, and local boards and was the president of the St. Louis Archdiocesan Catholic lawyers association for many years. He is a frequent speaker at parishes on matters of faith. He has interviewed national Catholic leaders on matters of religious freedom, among other topics. And he has been a host on St. Joseph Radio Presents, formerly on EWTN Radio.
What is Catholic Gathering?
We are all so busy in our personal lives, and we can be deafened by all of the noise around us – deafened to what really matters in our lives.  It is good to take some time to reflect on what is really important.  
Catholic Gathering grew out of a desire to provide a place where Catholics can engage in faithful and informed conversations about our lives, our families, and our society.  Through books, podcasts, and more, we hope to jumpstart some conversations and provide some beginning content.  Where it goes from there is up to you.  Where better to do that than a coffee shop!
Please join us by signing up to receive notices of events and postings.  And feel free to submit suggestions and questions.  We look forward to hearing from you.
God bless and prosper you and yours!
Leave No Soul Behind:
A Handbook for Catholics
Look around.  The world is a mess.  None of the common solutions are working.  God is the only answer, but no one is listening.  Like in Jericho, with God's help, we need to break down the walls that people have built.  To do that, we need to pray, live our faith, and offer sacrifices.  In Leave No Soul Behind, Fred Vilbig offers an action plan to save our loved ones and society from the descending chaos.  Together, with God's help, we can make a difference.
Sign up for Catholic Gathering to Get the Prayer Schedule for FREE!